Advanced three dimension design
We perform the modeling and formability simulation prior to production based on know-how on molding process. With the mold function simulation using the three-dimensional solid design, we can guarantee the products quality from the design phase.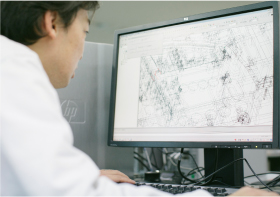 High-precision machining
By using a high-precision, large, high-speed machining center, we can process the products continuously from crude machining to finish machining. Unattended machine processing can maximize productivity as well.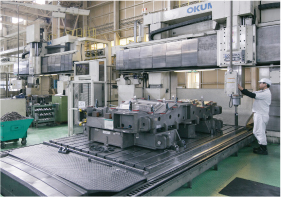 Expert's nishing technology
Skilled engineers can create smooth surfaces which can't be achieved only with numerical data. The finished dies are delivered to customers and installed in their machines with final adjustment.